Probate Valuation Prices
Simple Probate Valuation Price List
Cullens provides probate valuation services plus you can combine our probate valuation service with our clearance services.
Below are our probate valuation prices and if you have any additional question do not hesitate to call our freephone number 0800 033 7930 or email us at [email protected] to talk to our team. We are here to help.
Get a free instant online quote for your probate valuation right now.
Start Quote
How much does a probate valuation cost?
So, how much does a probate valuation cost? Well, we have a simple price list for you below to make this whole process as simple as possible. If you need a custom quote then please do not hesitate to get in touch with us and we'd be more than happy to help.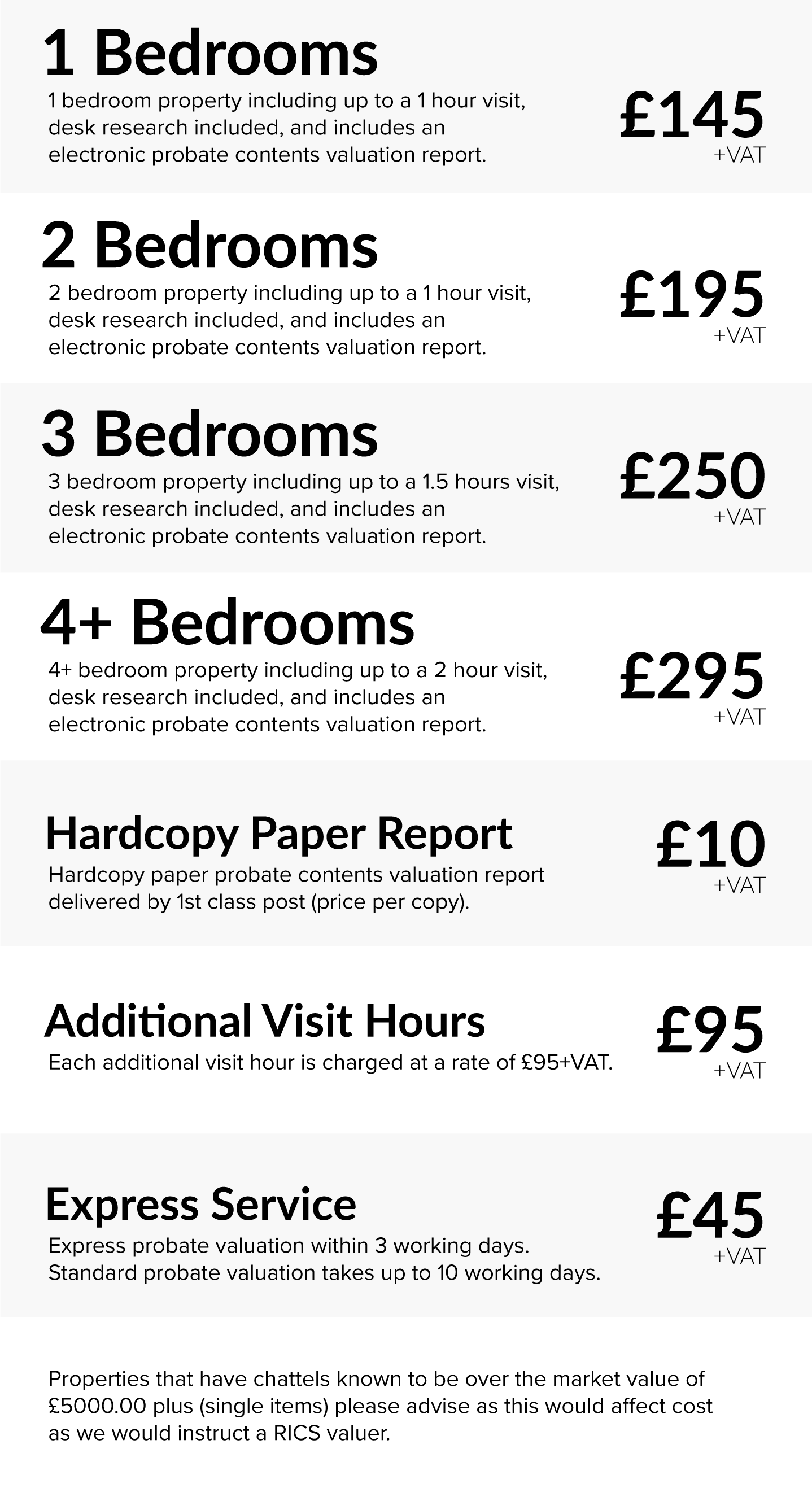 Your Questions Answered
We've answered some of your frequently asked questions about our Probate Valuations services in London and Surrey, if you have any further questions please get in touch by email at [email protected] or by phone on 0800 033 7930.