House Clearance Prices
Simple House Clearance Price List
Cullens provides house clearances across London and Surrey plus you can also combine our house clearance service with our probate services.
Below are our house clearance prices and if you have any additional question do not hesitate to call our freephone number 0800 033 7930 or email us at [email protected] to talk to our team. We are here to help.
Get a free instant online quote for your house clearance right now.
Start Quote
How much does house clearance cost?
So, how much does house clearance cost? Well, we have a simple price list for you below to make this whole process as simple as possible. If you need a custom quote then please do not hesitate to get in touch with us and we'd be more than happy to help.
House Clearance Price Guide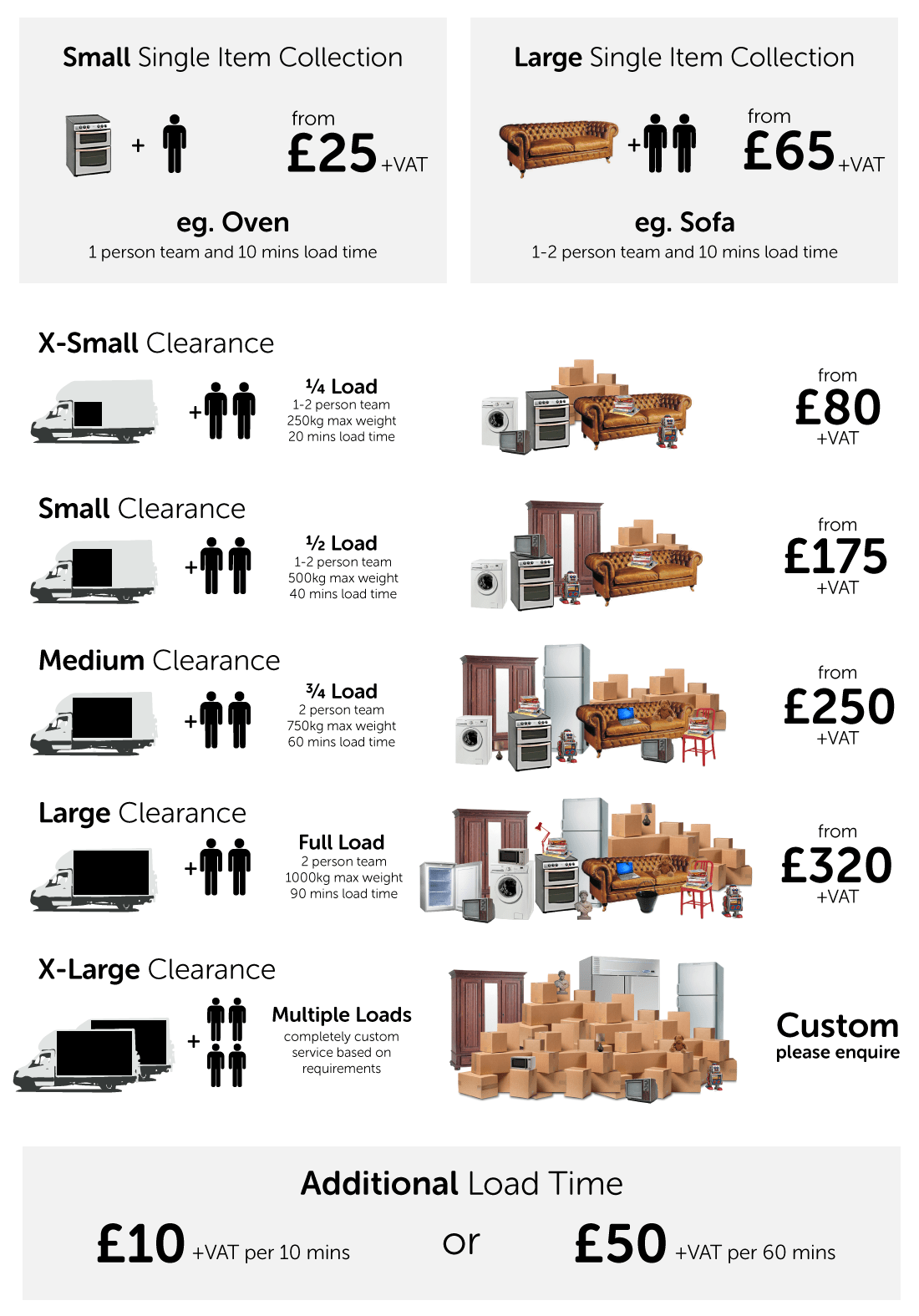 House Clearance Supplementary Prices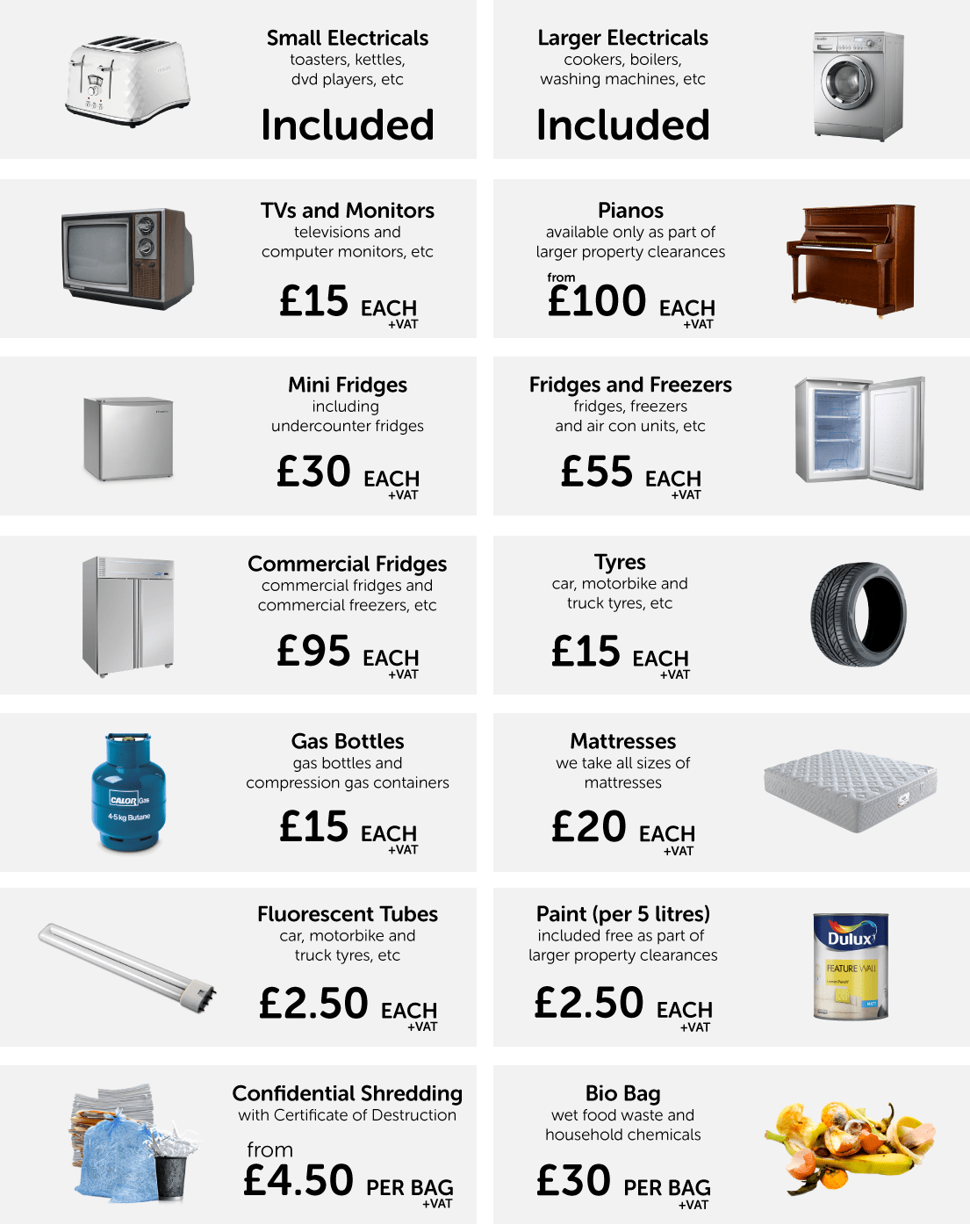 Builders Rubbish and DIY Clearance Charges
Due to the nature of builders waste, from works such as, general DIY, kitchen and bathroom strip outs, it is much heavier than normal rubbish and incurs an increased charge. To find out more about our prices, or for a tailored quote for your builders waste, please contact us on 0800 033 7930 or email us at [email protected].
Very Heavy Waste Clearance
We charge by weight instead of volume if your junk contains a significant proportion of very heavy, dense materials like soil, rubble, concrete, bricks, tiles or wet wood. One bag of rubble weighs 20kg – 40kg, so 35 bags of rubble weigh around 1000kg. Please contact our team if you require a price on your heavy waste call us on 0800 033 7930 or email us at [email protected].
Your Questions Answered
Here is the list of the most frequently asked questions about our house clearance prices, costs, and charges. If you have any other questions please do not hesitate to contact us here at Cullens. We're happy to help explain our pricing and specific questions, such as the cost of house clearances.