Decluttering
We're your local family run Decluttering service in London and Surrey and our teams can clear just about anything from anywhere
Get a free instant online quote now
Decluttering
Your local Decluttering company
We are the decluttering experts in London, Surrey and surrounding areas. Cullens decluttering service has helped previous customers clear possessions and free up much-needed space.
Cullens are recommended, vetted and monitored by Checkatrade, where previous customers have rated our service as excellent with an average rating of 99%.
The initial value is that of stress relief. For some of our customers, decluttering can be very stressful as it involves revisiting the past and making decisions about what's not needed, what's important and what's of value. It's our ability to separate items from a property that are of importance and of value from those that are unwanted. We do all this as part of our well-practiced process. This makes our clearance crews fast, efficient and accurate which provides you with the optimum service at a competitive price.
You can be assured that Cullens decluttering services are simple to hire and professional from start to finish. If you are looking to declutter your home, whether that is in London, Surrey and surrounding areas then look no further than Cullens.
Get a free instant online quote for a Decluttering, or call us on 0800 033 7930 to speak to a member of our team.
Start Quote
Decluttering Prices
So, how much does a Decluttering cost? Well, we have a simple price list for you below to make this whole process as simple as possible. Please visit clearance price list for full guide and FAQs about our prices. If you need a custom quote then please do not hesitate to get in touch with us and we'd be more than happy to help.
Clearance Price Guide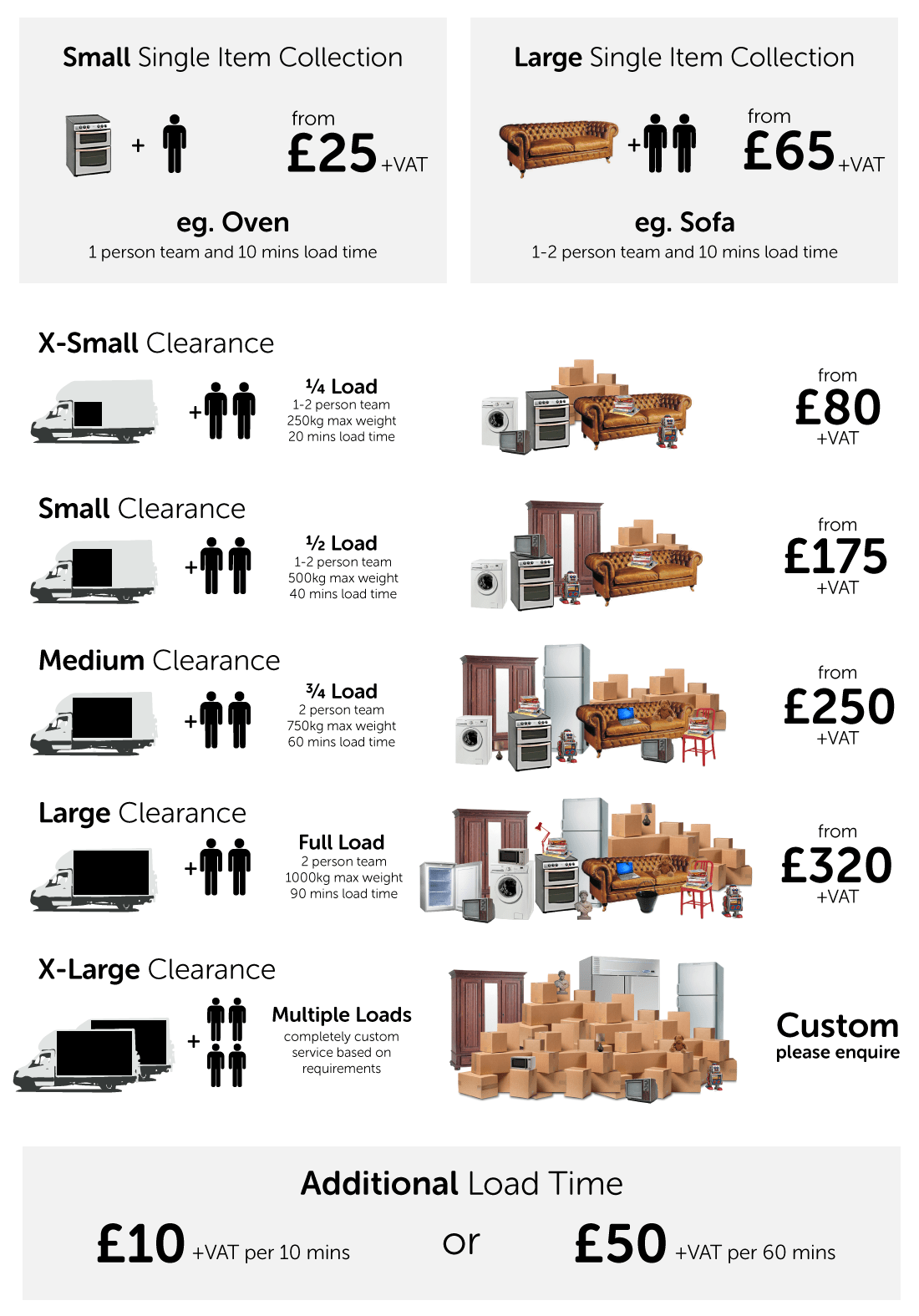 Clearance Supplementary Prices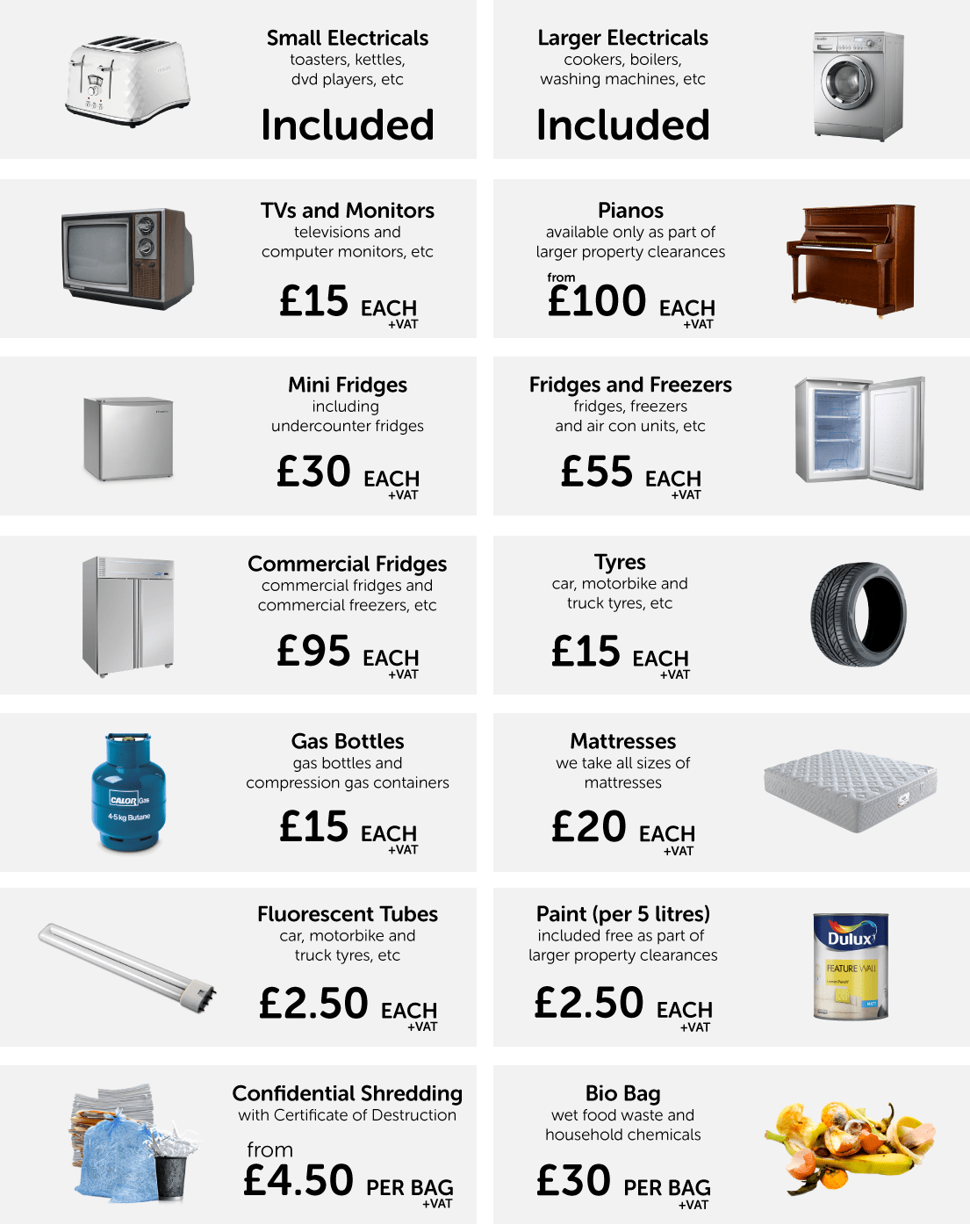 Booking our Decluttering services
To make booking our services as simple as possible we have created our 6 simple step guide. From start to finish: you select the service you require, such as our Decluttering service; check that we offer that service in your area; you can use our free instant online quote tool to get a rough price; and when you are happy to proceed you can book in our service. What happens next is we turn up on time, introduce ourselves, and start working straight away. When the work is complete we sort through the items at our warehouse to divert as much as possible from landfill, up to 95%+, as part of our 'ReUse, ReHome, ReLove' guarantee. We ask all our customers to leave a review of our services on Checkatrade.
1 Select Service

2 Check Area Coverage

3 Free Instant Quote

4 Book Time & Date

5 Work Commences

6 'ReUse, ReHome, ReLove'
Your Questions Answered
We've answered some of your frequently asked questions about our Decluttering services in London and Surrey, if you have any further questions please get in touch by email at [email protected] or by phone on 0800 033 7930.